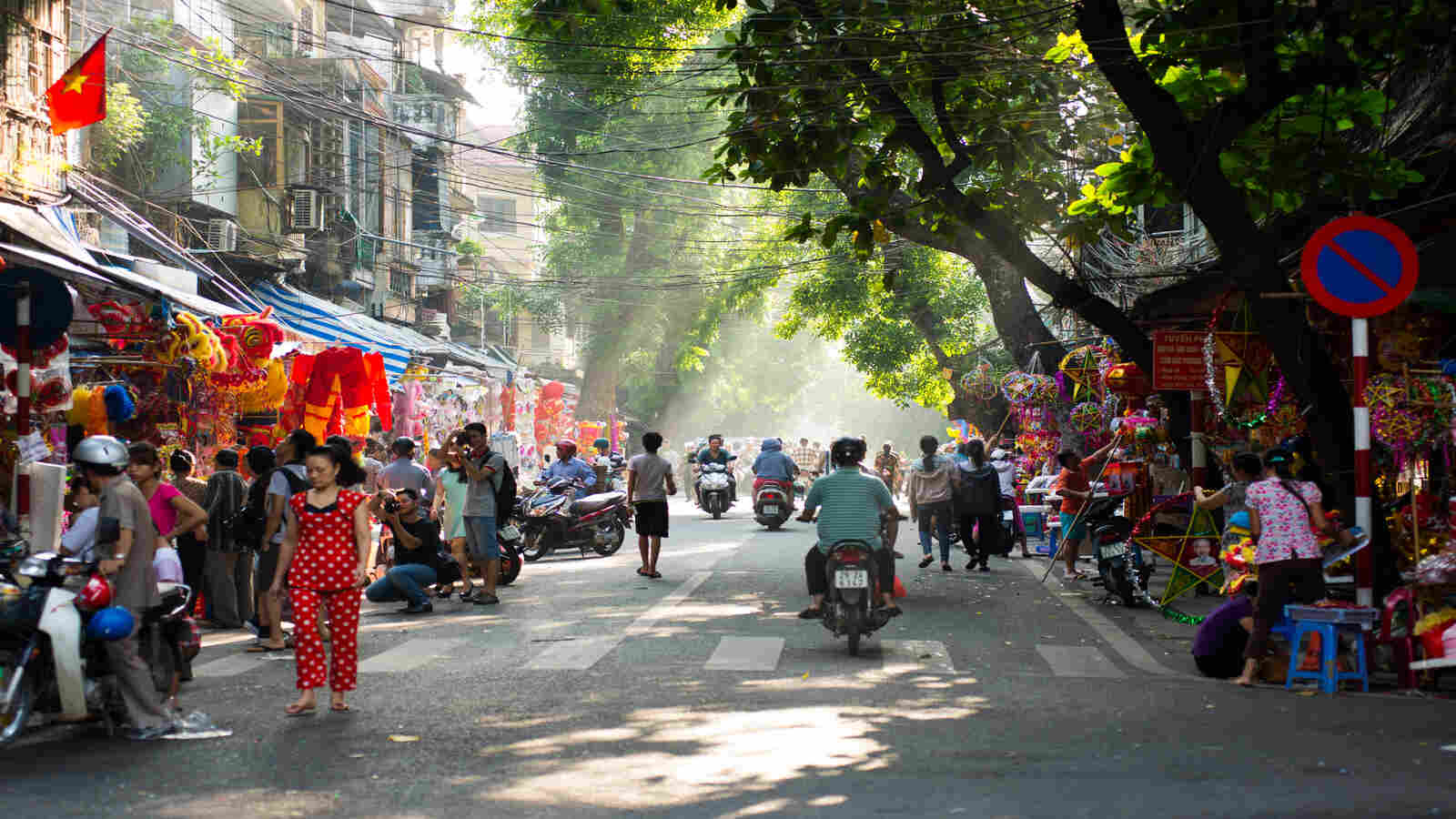 WHAT TO DO IN HANOI.
There are so many interesting things to do in Hanoi! From exploring the vibrant streets to immersing yourself in the rich culture, there's something for everyone.
Hanoi is a city steeped in Vietnamese culture and history, with a rich heritage spanning thousands of years. It's a destination that offers a multi-dimensional beauty that you may not have fully explored yet. But don't worry,
Grand Vietnam Tours
is here to guide you on what to do in Hanoi. We're excited to share our insider knowledge and top tips to help you get the most out of your visit. So come along with us and let's discover the wonders of Hanoi together!
HOAN KIEM LAKE, RED BRIDGE & NGOC SON TEMPLE.
Whenever you travel to Hanoi, make sure to visit
Hoan Kiem Lake
, Ngoc Son Temple, and The Huc Bridge. Hoan Kiem Lake is not only a popular tourist spot, but it also holds great historical significance as it reflects Vietnam's rich dynastic history.
While you're there, don't miss the chance to explore The Huc Bridge, which is located near Ngoc Son Temple. According to Vietnamese beliefs, walking on this bridge brings good luck. And the best part is, you can experience it for a small fee of about 30,000 dongs.
So, make sure to add these must-see attractions to your itinerary and immerse yourself in the beauty and history of Hanoi.
THANG LONG WATER PUPPET THEATRE.
When you stay in Hanoi, make sure to add a trip to Thang Long Water Puppet Theatre to your itinerary. It's one of the most fascinating experiences you can have in the city. The puppet shows performed in the water pool are truly captivating and will give you a glimpse into Vietnamese culture. This theatre is well known and has become a cultural highlight of Vietnam, so it's definitely worth checking out.
The ticket prices vary depending on where you want to sit, with prices ranging from 60.000 dongs to 100.000 dongs. You can catch one of the five shows offered per day, which means you can easily fit a visit into your schedule. Watching a show will give you a better understanding of Vietnamese culture and is an experience you won't forget. Don't miss out on this unique and entertaining attraction!
DONG XUAN MARKET.
Have you ever heard of Dong Xuan Market in Vietnam? It's a bustling traditional market that is not only a popular shopping destination in Hanoi but also a significant cultural landmark that reflects the city's rich history. When you visit this market, you'll get a chance to immerse yourself in the daily life and culture of Vietnam.
The market offers a wide range of products, from food to traditional arts, making it a one-stop-shop for everything you need. You can find Dong Ho drawings, Bat Trang ceramics, Binh Da embroideries, and other traditional Vietnamese arts that are sure to catch your eye. But what truly sets this market apart is the delicious street food that you can indulge in.
If you're a foodie, you'll be delighted with the variety of Vietnamese street food available here. From che to noodles with grilled bamboo-stuck meat and salad, there's something for everyone. The aromas and flavors will tantalize your taste buds and leave you wanting more.
Spending a day in Dong Xuan Market is an experience that you don't want to miss. You'll get to explore traditional Vietnamese culture, shop for unique souvenirs, and indulge in some of the best street food in the city. So, if you're ever in Hanoi, make sure to add this market to your list of must-visit places.
HO CHI MINH MAUSOLEUM AND ONE PILLAR PAGODA.
During your stay in Hanoi, make sure to add Ho Chi Minh Mausoleum and One Pillar Pagoda to your itinerary! A visit to Ho Chi Minh Mausoleum is a great way to pay your respects to the man who led Vietnam to independence, while also gaining a deeper understanding of Vietnamese culture and history. Just remember to dress appropriately - shorts and revealing clothes are a no-go. And while you're in the area, don't miss the chance to see One Pillar Pagoda. This stunning temple, designed to look like a lotus blossom, is one of Vietnam's most beloved landmarks. With its unique architecture and rich history, it's no wonder that millions of tourists' flock here every year. So what are you waiting for? Add these two must-see destinations to your travel plans and get ready for an unforgettable experience in Hanoi.
THE ST. JOSEPH CATHEDRAL.
The St. Joseph Cathedral, located in the heart of the Hanoi Old Quarter, is a must-visit destination for tourists. With its charming French architecture and serene ambiance, it never fails to captivate visitors. Throughout the day, the cathedral holds several prayer sessions, particularly on weekends. It's the perfect place to immerse yourself in tranquillity, offer prayers for peace, and be uplifted by the beautiful hymns.
Just like when visiting the Ho Chi Minh Mausoleum, it is advisable to dress modestly as a sign of respect. Wearing short or revealing clothes may not be appropriate in such sacred spaces. Let's ensure we adhere to these guidelines and show our appreciation for the cultural norms of this wonderful place.
HOA LO PRISON.
Hoa Lo Prison, also known as one of the most inhumane prisons, was infamous for its harsh forms of torture. It stands as a symbol of the Vietnamese revolutionary struggle against the French colonists. A visit to Hoa Lo Prison offers tourists a deeper understanding of Vietnam's rich history and cherished values, particularly the unwavering patriotism and indomitable spirit of the Vietnamese people. As you explore this historic site, you will gain insight into the hardships endured by those who fought for their country's freedom. The stories and artifacts on display serve as a poignant reminder of the sacrifices made by countless individuals. Despite the dark past associated with Hoa Lo Prison, it is an opportunity for visitors to reflect on the resilience and determination that have shaped Vietnam into the nation it is today. So come, immerse yourself in this important chapter of Vietnam's history, and leave with a newfound appreciation for the indomitable wellness of the Vietnamese people.
NIGHT MARKET AND WALKING STREET.
Don't forget to join us at the walking street every weekend! It's a fantastic opportunity to immerse yourself in a cultural exchange between locals and travellers from around the world. You'll be amazed by the incredible performances and the vibrant atmosphere.
The night market, which is a part of the walking street, offers a wonderful opportunity to stroll around, do some shopping, and indulge in delicious street food that you can only find in Hanoi. That's why the walking street is always bustling with activity and filled with people.
It's not just about shopping and eating though. Many teenagers come here to share their passion for singing, dancing, and making new friends. So, whether you're looking to enjoy some great performances or simply want to connect with others, the walking street is the place to be.
TRY A LOCAL BEER HOI AT TA HIEN.
Finding a place for a fun and memorable night in Hanoi, look no further than Ta Hien street, also known as "Pho Tay" or "foreigner street". This lively area is a popular destination for tourists and locals alike, thanks to its bustling atmosphere and great selection of beer and street food.
One of the highlights of Ta Hien street is its famous "beer street", where you can grab a cold brew and soak up the vibrant nightlife of Hanoi. Whether you're traveling solo or with friends, spending an evening here is sure to be an unforgettable experience.
But it's not just about the beer - Ta Hien street is also a foodie's paradise, with countless stalls and vendors offering up delicious Vietnamese cuisine at affordable prices. From savory noodle dishes to sweet treats, there's something for everyone to enjoy.
So if you're looking for a fun and exciting night out in Hanoi, be sure to check out Ta Hien street. With its lively atmosphere, great beer, and delicious food, it's the perfect place to make some unforgettable memories with friends old and new.
BACH MA TEMPLE.
Strolling around the Old Quarter, make sure to stop by Bach Ma Temple! As the oldest temple in the city, it holds a special place in the hearts of locals and visitors alike. The temple's unique architecture is a sight to behold and draws in many tourists every year.
Visiting Bach Ma Temple is more than just admiring its beauty. It's also an opportunity to learn about the rich worship culture of the Vietnamese people. Even though the temple has undergone some degradation over time, the traditional atmosphere still remains intact. People are dedicated to preserving and respecting their national culture, and this can be felt throughout the temple.
So, whether you're a history buff or just looking for a beautiful place to explore, Bach Ma Temple is definitely worth a visit. Don't miss out on this chance to immerse yourself in Vietnamese culture and tradition!
LONG BIEN BRIDGE.
Long Bien Bridge is a must-visit historical spot in Hanoi. This iconic bridge connects two bustling districts, Hoan Kiem and Long Bien, and is a true landmark for locals and tourists alike. As you stroll across the bridge, you'll be treated to breathtaking views of the Red River and the daily life of the people who call this area home.
For Hanoians, Long Bien Bridge holds a special place in their hearts. Its unique historic, architectural, and cultural value make it a one-of-a-kind attraction that truly embodies the spirit of Hanoi. And for younger visitors, it's become a popular "check-in" spot for social media and a must-see destination when visiting Vietnam.
Taking a walk in Hanoi, a visit to Long Bien Bridge is an absolute must. It's an experience that you won't soon forget, and one that will leave you with a deep appreciation for the beauty and history of this incredible city. So be sure to add it to your itinerary and get ready to make some unforgettable memories!
Hanoi is a must-visit destination in Vietnam and there are plenty of things to do here. Whether you're looking for cultural experiences, delicious food or just a good time, Hanoi has it all. Our list of What to do in Hanoi will make your trip to Asia even more perfect. And if you have any interesting experiences to share, we'd love to hear them! Don't hesitate to reach out to Grand Vietnam Tour. Enjoy your time in this amazing city!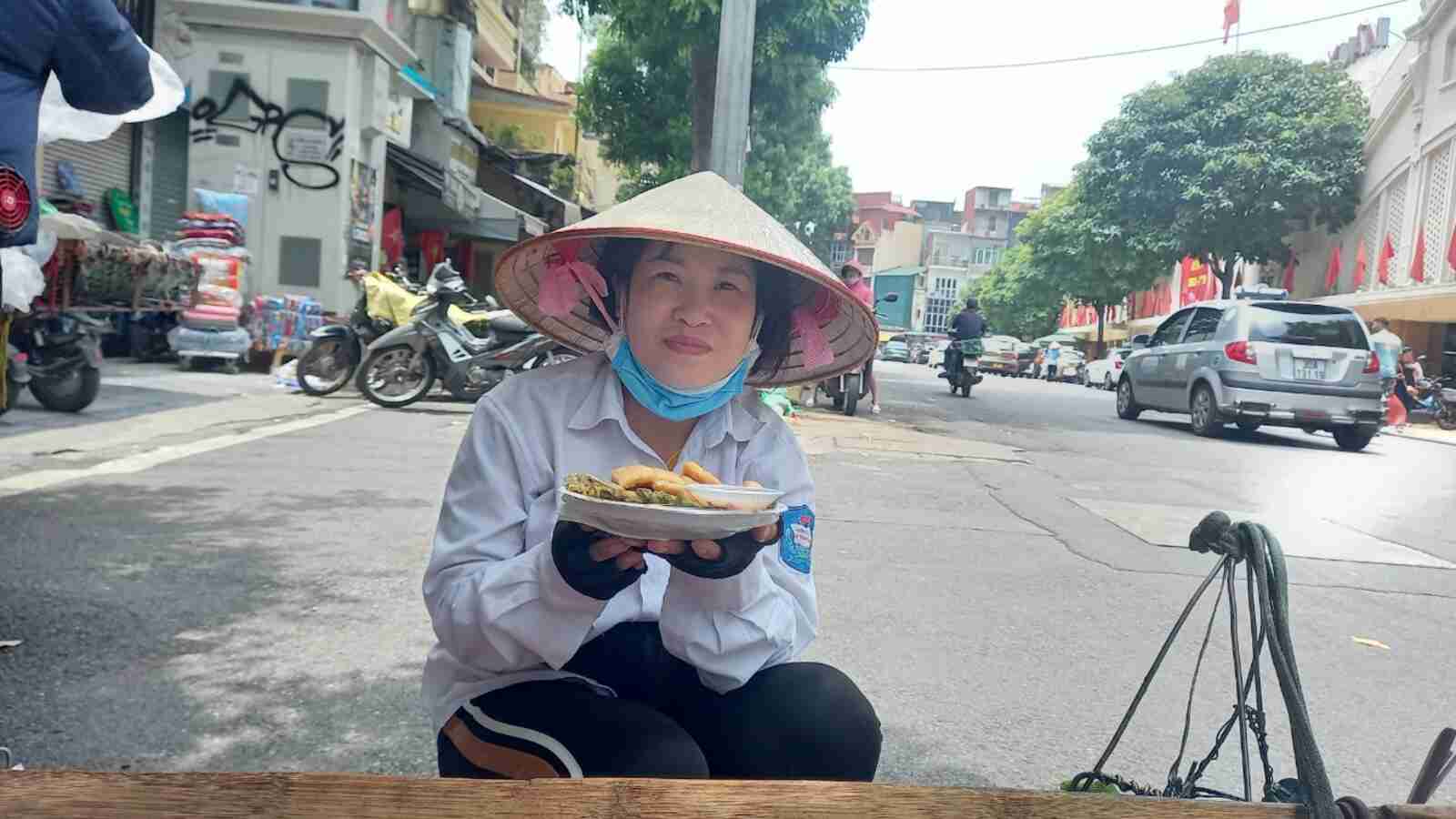 BEST LOCAL DISHES IN HANOI & HO CHI MINH CITY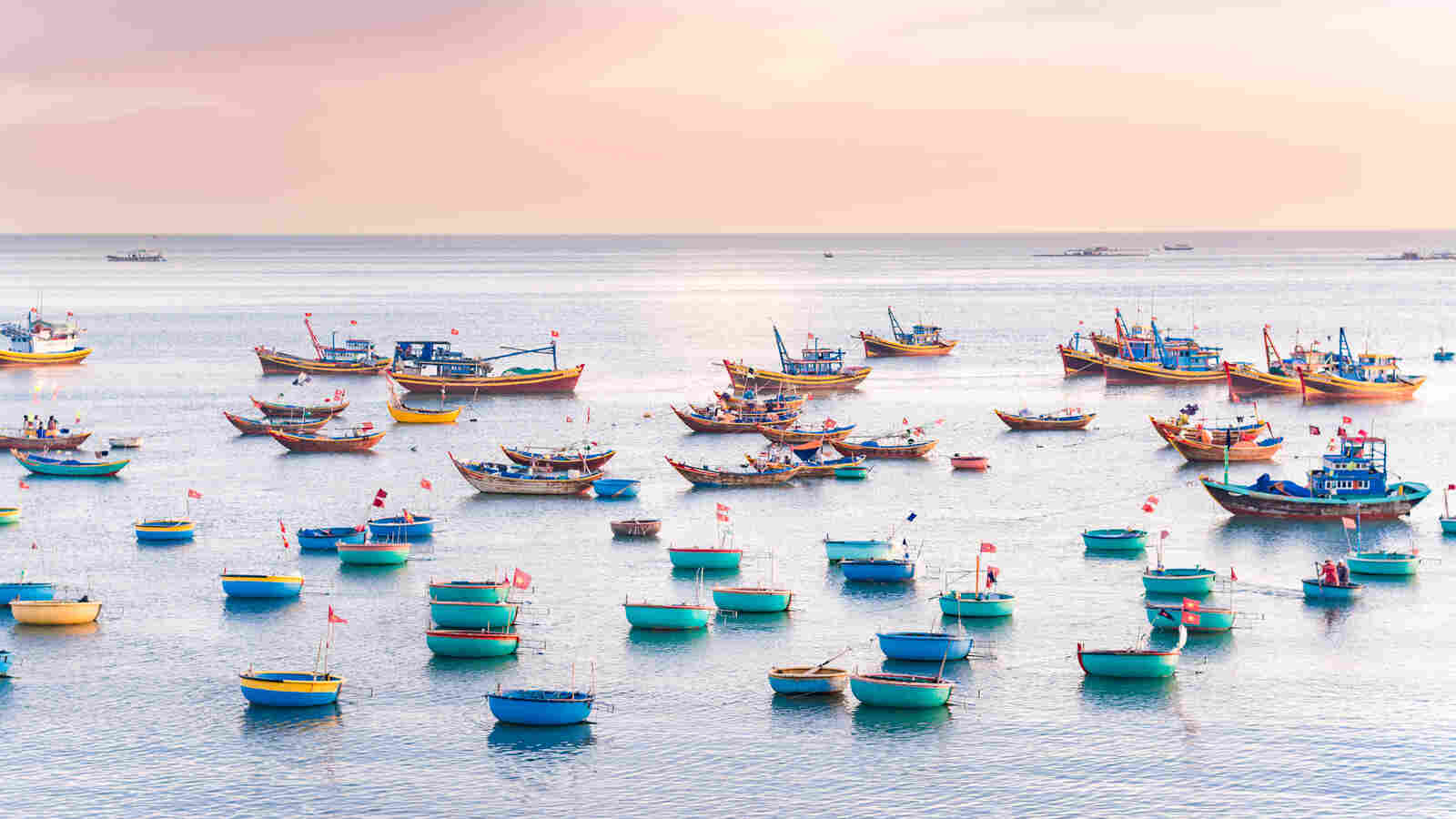 BEST PLACES TO VISIT IN VIETNAM
Leave a Contact
Your email address will not be published.