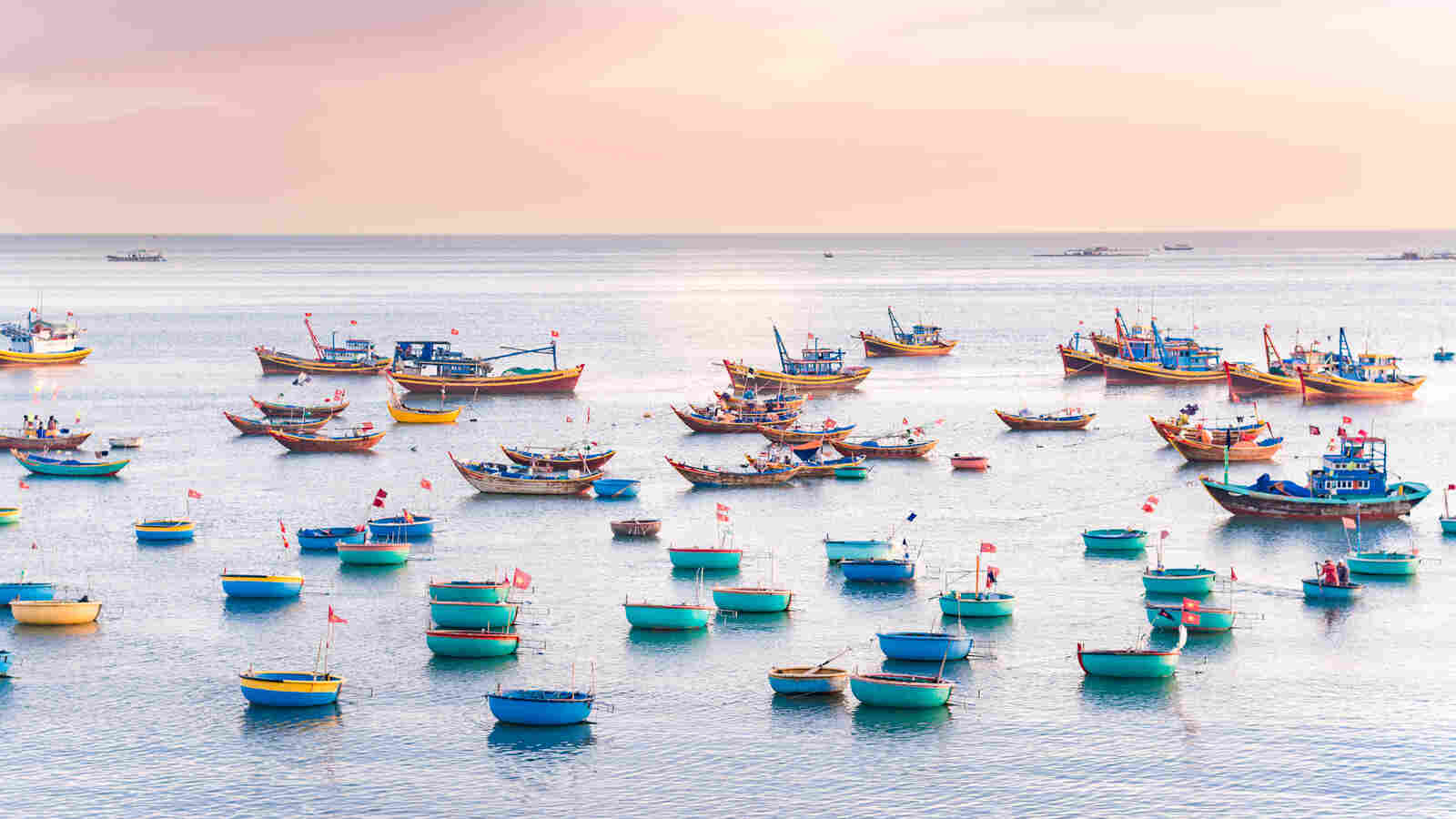 BEST PLACES TO VISIT IN VIETNAM:
The best tourist attraction in Vietnam, pick your choice before traveling to our country.
Vietnam is a country that stretches along a long and narrow strip of land, sandwiched between the South China Sea and Laos and Cambodia. This unique geographical location has blessed Vietnam with a diverse range of stunning natural landscapes and a rich cultural tapestry. From towering peaks that create a mesmerizing sight to lush rice terraces that seem to go on forever, from serene valleys to a fertile delta and pristine beaches, Vietnam offers a plethora of recreational destinations.
In addition to its natural wonders, Vietnam also boasts a blend of bustling cities, traditional villages, untouched islands, and charming colonial towns. This diversity is a testament to the country's commitment to tourism, as it strives to offer visitors an unforgettable experience. Whether you are seeking the vibrant energy of a city or the tranquillity of a village, Vietnam has it all.
So, what are the best places to visit in Vietnam? Let us take you on a journey through the ultimate list of must-see destinations in this captivating country.
Where to visit in Vietnam

Hanoi:
Ha Noi, the capital of Vietnam, is a bustling city with a rapidly growing population and a thriving economy. This vibrant metropolis is a captivating fusion of eastern and western cultures, offering visitors an exhilarating experience. As you explore Ha Noi, you will be enchanted by the remnants of French colonialism that can be seen in its cuisine and architectural landmarks.
One of the highlights of Ha Noi is its impressive collection of temples. Among them, the Temple of Literature, dating back to the 11th century, stands as a testament to the city's rich history. Another notable temple is the One-pillar Pagoda, which is renowned for its unique design.
A major attraction in Ha Noi is Uncle Ho's tomb, an imposing structure that leaves a lasting impression with its striking exterior. This memorial pays homage to the beloved leader Ho Chi Minh and serves as a reminder of his significant contributions to Vietnam.
When night falls, Ha Noi comes alive with its vibrant and youthful energy. The city offers a plethora of options for dining, ranging from upscale restaurants serving exquisite meals to budget-friendly eateries offering delicious street food. Whether you prefer a fancy dinner or a casual meal with affordable drinks, Ha Noi has something to suit every taste and budget.
Ha Noi is a captivating city that seamlessly blends eastern and western influences. From its historic temples to its modern attractions, this metropolis offers a wealth of experiences for visitors to enjoy. Whether you are exploring its cultural landmarks or immersing yourself in its vibrant nightlife, Ha Noi promises an unforgettable journey.
Best time to visit: From October to April
Temperature: 22 - 26°C
Duration for a visit: 2 days

Halong Bay:
Ha Long Bay has earned a well-deserved reputation for its breath taking beauty. The name "Ha Long" translates to "descending dragons," a fitting description for the majestic limestone cliffs that dominate the landscape. Embarking on a day cruise through these towering stones offers a glimpse into the sublime wonders of this otherworldly bay. For those seeking relaxation, a day spent swimming in the crystal-clear blue waters is a must. Adventurers can also explore the numerous caves and remote, uninhabited islands that dot the bay.
Booking a cruise ship to explore Ha Long Bay is a simple task, whether done online or through a travel agency. However, a new and exciting way to experience the beauty of Ha Long has recently emerged. By taking a seat on a seaplane, visitors can enjoy a bird's-eye view of the bay, further enhancing its salient features.
There is a plethora of activities to engage in while visiting Ha Long Bay. Kayaking on the bay is a popular choice, allowing visitors to navigate through its enchanting waters at their own pace. Cruising through caves and islands provides an opportunity to witness the natural wonders up close. For those seeking a more adrenaline-fueled experience, climbing the towering cliffs is an exhilarating option. Additionally, exploring the fishing villages offers a glimpse into the local way of life.
Ha Long Bay is a destination that captivates visitors with its unparalleled beauty. Whether cruising through its majestic limestone cliffs or exploring its hidden caves and islands, there is no shortage of awe-inspiring experiences to be had. The addition of seaplane tours has further elevated the allure of this remarkable bay. With activities such as kayaking, climbing cliffs, and visiting fishing villages, Ha Long Bay offers something for everyone.
Best time to visit: From April to November
Temperature: 23 - 30°C
Duration for a visit: 2 days

Sapa:
Sapa, situated in the remote and mountainous region of northwest Vietnam, is a town that exudes a tranquil atmosphere, surrounded by layers of hills and Rocky Mountains. What sets Sapa apart is its culturally diverse population, which has fostered a unique and unparalleled living environment.
For those seeking respite from the scorching heat of the delta, Sapa is nothing short of a paradise. Here, tourists can indulge in invigorating hikes and explore the hidden gems of remote villages, breathtaking waterfalls, awe-inspiring landscapes, and the distinctive way of life embraced by the local tribes.
Sapa offers an escape like no other, where visitors can immerse themselves in the beauty of nature while experiencing the rich cultural tapestry woven by its inhabitants. From the moment one sets foot in Sapa, they are greeted by a sense of serenity that can only be found in this extraordinary corner of the world.
Whether it's trekking through lush green valleys, encountering vibrant markets brimming with traditional crafts, or simply marveling at the sheer magnificence of the surrounding mountains, Sapa offers a truly unforgettable experience. The allure of this town lies not only in its natural splendor but also in the warmth and hospitality of its people.
In Sapa, one can witness the harmonious coexistence of different ethnic groups, each with their own customs, traditions, and languages. This cultural diversity has shaped Sapa into a melting pot of experiences, where visitors can gain a deeper understanding of Vietnam's rich heritage and the vibrant tapestry of its people.
As the sun sets over the picturesque landscapes of Sapa, a sense of tranquility descends upon the town, creating an ambiance that is both enchanting and captivating. It is during these moments that one truly appreciates the allure of this remote mountainous town and understands why it holds a special place in the hearts of those who have had the privilege of visiting.
Sapa is a destination that offers a unique blend of natural beauty, cultural diversity, and a sense of tranquillity that is hard to find elsewhere. Whether it's exploring remote villages, witnessing majestic waterfalls, or simply immersing oneself in the local way of life, Sapa promises an experience that will leave an indelible mark on all who venture here.
Best time to visit: From February to May
Temperature: 15 - 20°C
Duration for a visit: 2 - 3 days

Ninh Binh:
Ninh Binh, situated in the Southeast of Ha Noi, is a breathtaking destination that boasts numerous unspoiled parts of the country. It serves as an ideal getaway for those who yearn to escape the hustle and bustle of city life.
Tam Coc, a prominent attraction in Ninh Binh, showcases awe-inspiring landscapes adorned with limestone cliffs and rock formations amidst lush green rice paddies. Witnessing Tam Coc in person is an unparalleled experience. The most recommended way to explore the area is by taking a boat ride and meandering through the green paddies amidst the cliffs. During the journey, visitors will encounter three tunnels that were naturally carved by the river over time, running through the mountains.
In general, Ninh Binh is a true paradise for nature lovers and adventure seekers, with Tam Coc being a highlight that should not be missed.
Best time to visit: All year round
Temperature: 22 - 30°C
Duration for a visit: 2 days

Ha giang Plateau:
Ha Giang province is renowned as one of the most captivating and thrilling destinations in the entire country. With its mesmerizing karst mountains, treacherous mountain passes, meandering roads, and mist-shrouded villages, this province offers a truly exhilarating experience. Adding to its allure is the presence of a diverse range of local ethnic minorities who have managed to preserve their rich traditional culture and way of life.
The remote areas of Ha Giang provide an unparalleled adventure, where cultural diversity and breath taking landscapes coexist in their purest and most authentic forms. To truly appreciate the wonders of this province, the best course of action is to embark on a journey by car or motorcycle, allowing oneself to fully immerse in the astounding beauty of the landscape and the fascinating cultures that call Ha Giang home.
Recommend Tour: …
Best time to visit: From September to December
Temperature: 16 - 25°C
Duration for a visit: 3 -4 days

Hue Imperial City:
Hue, located in Central Vietnam, is a destination known for its serene atmosphere. Once the imperial capital of the Nguyen dynasty, the city's architecture, lifestyle, and cuisine still reflect the remnants of its former glory.
To fully experience all that Hue has to offer, visitors should make a point to explore the Citadel. This sprawling complex is home to grand palaces, ornate temples, walls, and gates that harken back to the city's imperial past.
Another must-see landmark is the Thien My Pagoda, which serves as the official symbol of the city. This divine building boasts a unique architectural style that reflects the religious beliefs of the royal family during its reign.
Hue is a destination that offers a glimpse into Vietnam's rich history and culture. With its peaceful ambiance and stunning architecture, it is a must-visit for any traveller seeking a unique and memorable experience.
Best time to visit: From January to April
Temperature: 23 - 28°C
Duration for a visit: 2 days

Hoian Ancient Town:
The ancient town of Hoi An, with a history spanning over 2,000 years, is a remarkable destination that offers a unique experience. It is not merely a town with old buildings, but rather a historical site that pulsates with vibrant colors and vitality.
What sets Hoi An apart is its distinctive architecture, rich traditions, captivating culture, and delectable cuisine. Surrounding the outskirts of Hoi An are numerous traditional villages that have been engaged in crafts, traditional farming, and fishing for centuries. These atmospheric places provide a breath of fresh air, allowing visitors to release the burdens of everyday life and embrace a tranquil ambiance.
The old town of Hoi An is a captivating quarter adorned with antique Japanese-style buildings. Within these traditional wooden houses, locals have established shops offering a variety of goods such as clothing, shoes, bags, textiles, souvenirs, and dining establishments. This fusion of history and commerce creates an enchanting atmosphere that transports visitors to a bygone era.
A visit to Hoi An is an opportunity to immerse oneself in the rich tapestry of Vietnamese heritage. The town's architectural marvels, coupled with its deep-rooted traditions and cultural practices, provide a captivating glimpse into the past. Moreover, Hoi An's culinary scene is a true delight for food enthusiasts, offering a wide array of delectable dishes that showcase the region's unique flavors and culinary techniques.
Hoi An is a destination that seamlessly blends history, culture, and gastronomy. Its ancient charm, coupled with its vibrant atmosphere, makes it a must-visit place for travelers seeking an authentic and enriching experience. Whether exploring the traditional villages or strolling through the old town, Hoi An promises to captivate and leave a lasting impression on all who venture within its boundaries.
Best time to visit: From February to July
Temperature: 24 - 27°C
Duration for a visit: 2 - 3 days

Quy Nhon:
If you are looking for a stunning destination to explore the authentic Vietnam, with its breathtaking landscapes and unspoiled beaches, then Quy Nhon is the place for you. The geographical features of Quy Nhon, including its extensive shorelines and majestic mountains, make it an ideal location for tourism activities. This destination is renowned for its magnificent sceneries, such as Eo Gio and Ky Co beach, among others.
Moreover, Quy Nhon offers a unique opportunity to experience eco-tourism patterns at Cu Lao Xanh and indulge in different water games at Hon Kho. Located in the southeast of Binh Dinh province, Quy Nhon has seen a gradual development in tourism, attracting more visitors from different continents. As summer approaches, Quy Nhon is an ideal destination for your trip to Southern Vietnam.
This article aims to provide you with all the necessary information for your memorable journey in Quy Nhon. We hope that you will have an unforgettable experience in this beautiful land.
Best time to visit: From March to May
Temperature: 25 - 30°C
Duration for a visit: 3 days

Nha Trang:
Located in the South Central region of Vietnam, Nha Trang is a picturesque city nestled in one of the most stunning bays along the coast. Well known for its pristine beaches, enchanting islands, and majestic mountains, this seaside resort city has become a favoured destination for tourists seeking a premium beach experience.
With its abundance of resorts, swaying palm trees, and crystal clear waters, Nha Trang offers a truly idyllic setting for relaxation and rejuvenation. But it doesn't end there - the city also boasts the renowned Vinpearl Land, a sprawling complex that combines amusement park thrills with leisurely attractions. Situated on a secluded island, Vinpearl Land offers a wide range of entertainment options, from exhilarating roller coasters to outdoor bars, inviting swimming pools, and delectable dining establishments.
Beyond its natural beauty and modern attractions, Nha Trang is a place where cultures intertwine. The customs and traditions of both the Cham and Viet people have endured for centuries, showcasing their unique heritage and instilling a sense of pride among the locals.
Whether you're seeking a serene beach getaway, an adrenaline-fueled adventure, or a glimpse into the rich cultural tapestry of Vietnam, Nha Trang has it all. With its breathtaking scenery, world-class amenities, and captivating cultural experiences.
Best time to visit: From February to April
Temperature: 23 - 32°C
Duration for a visit: 2 - 3 days

Dalat:
Da Lat is a captivating destination that offers a perfect blend of natural beauty and cultural heritage. The city is a dream come true for those who seek a chilling vibe without the freezing cold. With its year-round cool weather and idyllic scenery of valleys, pine trees, and vivid streets full of flowers, Da Lat is a place that will leave you mesmerized.
Once a summer retreat of the royal family of the Nguyen dynasty and high-ranking officials of the French colonials, Da Lat is now a charming town that serves as a tourist center. Its walkable streets, old buildings, pine tree forests, misty valleys, splendid lakes, and picturesque landscapes make it an ideal destination for nature lovers and history buffs alike.
One of the most extraordinary joys in Da Lat is savoring a BBQ dinner and some wine in a chilling night while viewing streams of people of the city live, work and trade. The experience is truly unforgettable and will leave you with memories to cherish for a lifetime. Tourists should also not miss out on a cup of hot coffee in the morning and some soy milk sold on the street at night. Just sitting and looking at the spiraling smoke from the cup is such a relieving feeling that not many places on earth can offer.
Best time to visit: From January to March
Temperature: 15 - 24°C
Duration for a visit: 2 days

Mui Ne:
Mui Ne was once a secluded stretch of coastline that housed a small, traditional fishing village, attracting only the most adventurous travelers who camped on the beach. However, today, the original fishing village still stands, but it has been overshadowed by the influx of tourists. Mui Ne has evolved into a popular tourist destination, boasting a plethora of luxury hotels, a handful of budget-friendly hostels, and primarily mid-range accommodations. Visitors to Mui Ne and Phan Thiet can enjoy a diverse array of attractions, ranging from stunning beaches, tropical forests, and sand dunes to traditional villages, fishing ports, and ancient Cham buildings and ruins.
Best time to visit: December to April
Temperature: 25 - 30°C
Duration for a visit: 2 – 3 days

Ho Chi Minh City:
In the southern region of Vietnam lies Ho Chi Minh City, a bustling metropolis that serves as the economic and population hub of the area. Formerly known as Saigon, this city holds a special place in the hearts of its citizens, who still reminisce about its rich history.
Ho Chi Minh City offers a unique blend of both traditional and modern attractions, making it an enticing destination for visitors from all walks of life. Whether you're interested in exploring its historic sites or immersing yourself in its vibrant lifestyle, this city has something for everyone.
One of the standout features of Ho Chi Minh City is its dynamic and diverse culinary scene. The locals here are known for their creativity in the kitchen, constantly experimenting with new flavors and dishes. Embarking on a food tour in Saigon is an experience that should not be missed, as it allows you to sample a wide variety of delectable dishes at an incredibly reasonable price.
As you wander through the streets of Ho Chi Minh City, you'll be captivated by its energy and liveliness. However, hidden away in the city's alleys and corners, you'll also discover a more serene and composed side to Saigon. This contrast between the bustling streets and the tranquil hideaways adds to the city's charm and allure.
Best time to visit: From December to April
Temperature: 25 - 33°C
Duration for a visit: 2 days

Mekong Delta:
The Mekong Delta is renowned for its vibrant river life, lush orchards, verdant paddies, and welcoming locals. This fertile agricultural region, which boasts a significant portion of land irrigated by the Mekong River, is characterized by a network of canals and tributaries. It is not only rich in cultural heritage but also in natural resources.
Exploring the Mekong Delta is best done by boat, navigating through the various branches to experience the tranquility of the palm coconut tree-lined waterways. Alternatively, visitors can indulge in the juicy, fresh tropical fruits grown in the area's orchards. A bicycle tour of the quaint villages provides an opportunity to greet hardworking farmers as they tend to their fields. This unique experience offers a glimpse into a world unlike any other on the planet.
Best time to visit: From November to April
Temperature: 21 - 32°C
Duration for a visit: 2 - 3 days

Phu Quoc:
Phu Quoc Island is a stunning destination boasting crystal clear waters, lush tropical landscapes, and perfect sandy beaches. As the largest island in Vietnam, it is comparable in size to Phuket in Thailand. While the northern part of the island remains relatively untouched as a UNESCO protected national park, the southern coastline offers a plethora of luxurious resorts, trendy bars, and welcoming cafes. With incredible sunsets and friendly locals, Phu Quoc is a must-visit for anyone seeking a truly unforgettable island getaway.
Best time to visit: From November to March
Temperature: 26 - 30°C
Duration for a visit: 3 - 4 days

In conclusion:
Vietnam, with its distinctive S-shaped land, offers a plethora of remarkable experiences for travelers. From hiking in the majestic mountains to trekking through scenic trails, from immersing oneself in the vibrant urban nightlife to relaxing on pristine beaches, Vietnam has it all. Moreover, each destination in this captivating country has a unique charm that leaves an indelible mark on every traveler's memory.
However, the best places to visit in Vietnam are just the tip of the iceberg. This country has so much more to offer, waiting to be discovered along the way. It is essential to be well-prepared for your Vietnam trip, as surprises await at every turn.
Whether you are an adventure seeker, a food enthusiast, or simply someone who appreciates the beauty of nature, Vietnam has something for everyone. The diverse landscapes, rich history, and warm hospitality of the locals make it an ideal destination for any traveler.
In Vietnam, you can embark on thrilling adventures in the lush green mountains, where breathtaking views and challenging trails await. You can also explore the bustling cities and experience the vibrant culture firsthand. The urban nightlife is a sight to behold, with its lively atmosphere and endless entertainment options.
For those seeking relaxation, Vietnam's stunning beaches offer a tranquil escape. The crystal-clear waters and soft sandy shores provide the perfect setting for unwinding and rejuvenating. Moreover, the country's culinary scene is a true delight, with a wide array of gourmet food to savor and indulge in.
Every journey through Vietnam is unique and unforgettable. The country's natural beauty, cultural heritage, and warm-hearted people create an enchanting experience that will stay with you long after your trip ends.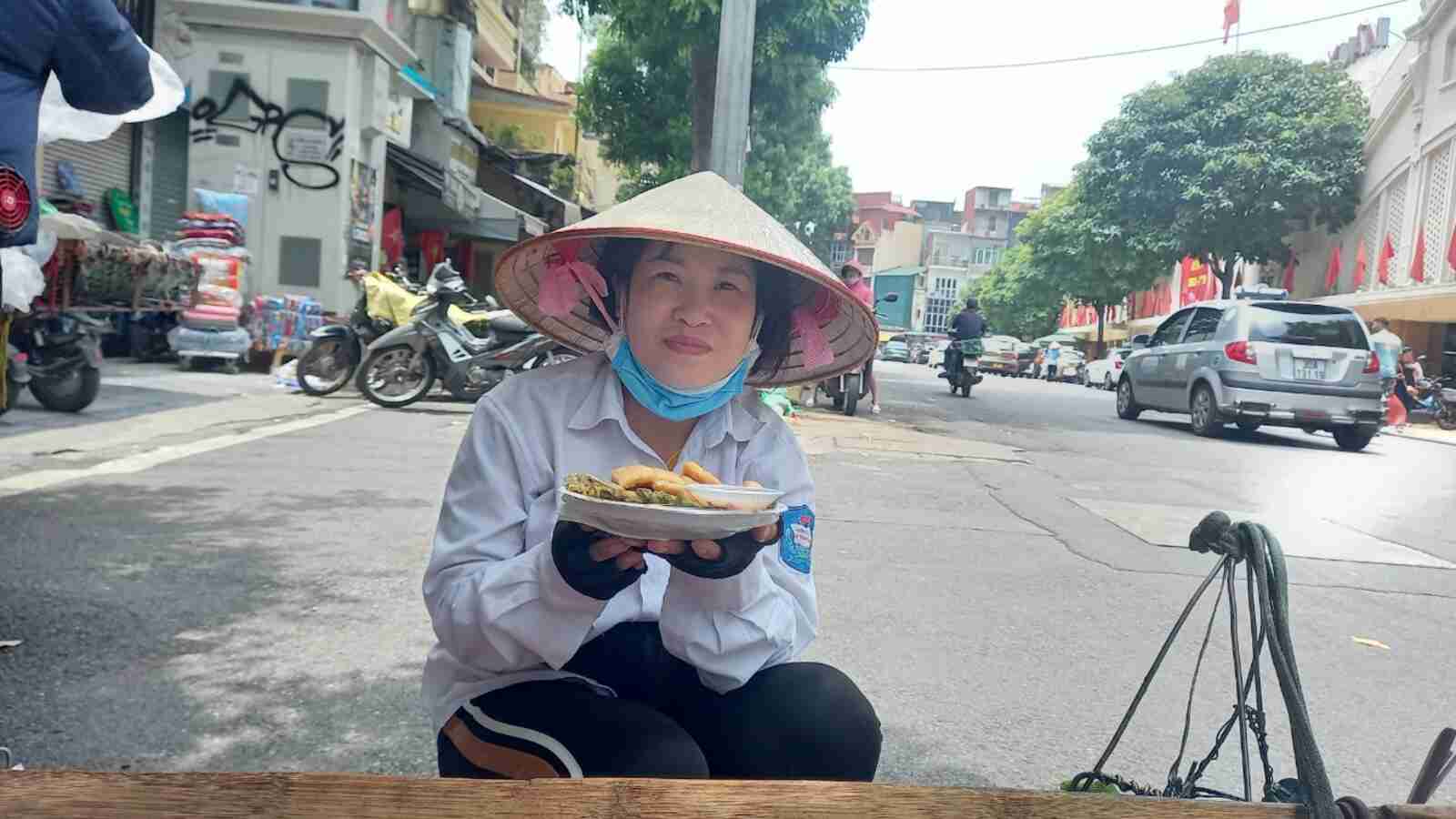 BEST LOCAL DISHES IN HANOI & HO CHI MINH CITY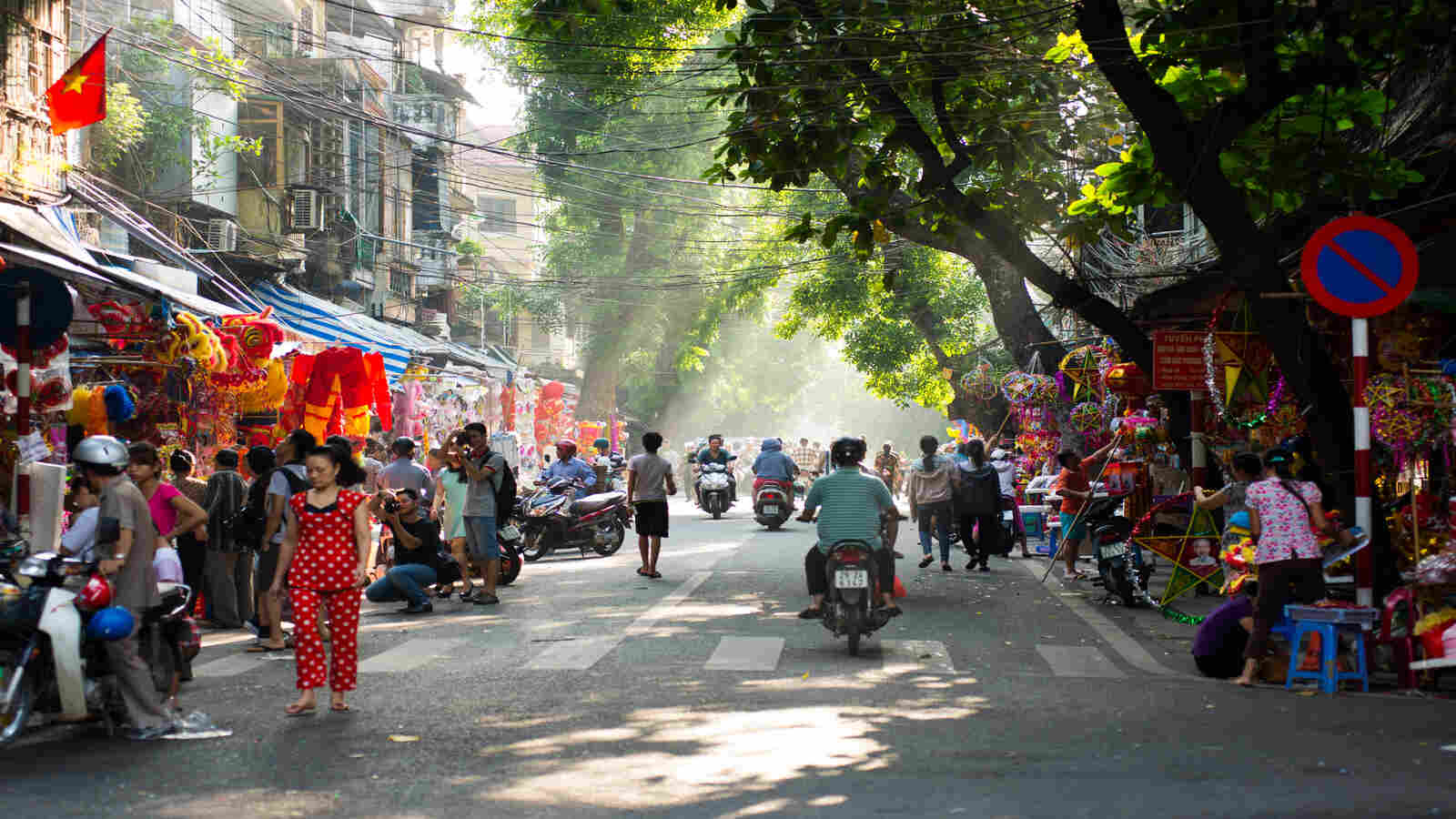 WHAT TO DO IN HANOI
Leave a Contact
Your email address will not be published.